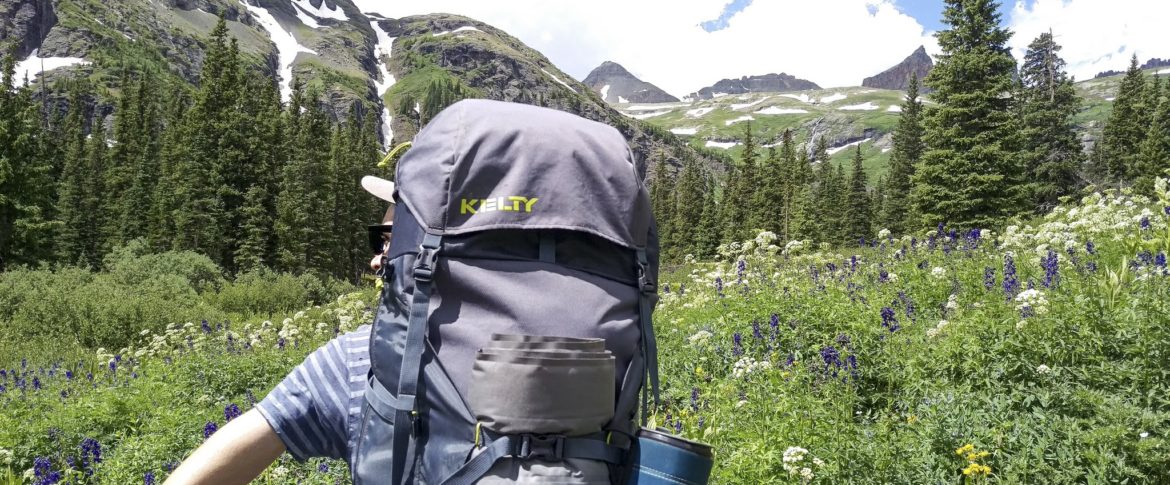 My Favorite Backpacking Gear
There's nothing like getting a few backpacking trips under your belt to help realize which pieces of gear make the journeys more enjoyable. While this list is by no means a comprehensive guide as to what you might need, it will highlight a few of my favorite pieces of backpacking gear.
My Mountain Hardware Half-Zip
I don't think they make this model anymore, but I can't bring myself to embark on a cool weather trip without my trusty wool-blend half zip from Mountain Hardware. It's warm, durable and super comfortable. I wore this thing as a base layer while road tripping through Iceland and hiking the English Lake District in November.
Sea to Summit Titanium Spork
It's nice to eat a freeze-dried dinner right out of the bag without getting food all over your knuckles. The long-handled Sea to Summit spork does the trick. It weighs next to nothing and even comes with a mini-carabiner for clipping onto your pack. No sign of bending or breaking on multiple trips.
Buff Headwear
I wear it around my neck for added sun protection. I put it over my mouth and nose when the wind and dust are kicking up on desert hikes in the Superstitions. It makes a great headband or bandanna. Get it wet and throw it around your neck when it gets hot. Buffs rule.
Vasque Breeze 2.0 Boots
I'm on my second pair. Both I scored in nearly brand new condition at the REI Garage Sale for less than $60 per pair. These boots are excellent for backpacking, but lighter than many heavy-duty distance boots. The ankle support is awesome and the waterproofing kept my feet dry for several hours of hiking in the rain on Mount Baldy.
REI Stratocloud Puffer
This is an excellent cold weather puffer at an affordable price. I've worn it in temperatures close to or below freezing. It's lightweight (but probably not the lightest out there) and packs down super small. I bought mine new for $79 on sale at REI and I highly doubt there's a better puffer out there at that price point.
Kelty Grand Mesa 2 Tent
This is a great tent for me because most of my backpacking is done with my wife, so we can split up the 4-pound shelter to minimize the weight. It's also quite durable for being so easy on the budget. I've carried the whole thing myself, and it's not too heavy. Over the past year or so, my Kelty Grand Mesa 2 has stood up to some pretty high winds, plenty of rain and some frigid nights in the backcountry. With two people inside and the rainfly on, it warms up pretty quickly. On mild, clear nights, forego the fly and soak in the stars. Oh, yeah, this tent will only set you back about $110 on Amazon. My only complaint is that the zipper on the rainfly tends to get a bit stuck.
The Common Thread
So that's the skinny on some of my favorite gear. I'd say the common thread is that it's all pretty affordable. No need to spend a ton on backpacking gear if you take your time and wait for the good deals to come around.